YOUR FAST & FRIENDLY MOTOR FACTORS
For The Public
Our friendly and approachable staff are here to help give you the best advice and the most suited parts and accessories for your car. If you are unsure what you need or just want to check that the part you require is in stock, then call or pop in.
For The Trade
Our dedicated parts advisors are fully trained, have years of experience and a wealth of knowledge. We use industry leading software to ensure the correct parts are supplied . Followed up by an unparalleled delivery service.
Something Else?
We also stock a massive range of consumables, car audio, styling & cleaning products. A full range of paint and body shop supplies including a full paint mixing scheme onsite with 3 professional automotive paint specialists.
Specialist Products
The little things that make ABC Special
Paintshop
We have a purpose built Paint Shop to cover all your refinishing needs. With automotive and Commercial paint schemes in place, we can supply anything you require from Colour to Consumables.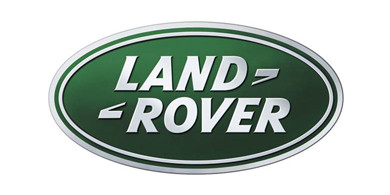 Landrover
We have two dedicated Landrover specialists in store along with access to Microcat (OE Landrover) Catalogue and a massive stock from Bearmach as well as other OE Suppliers. Covering all bases to make sure you are supplied a quality part same day.
Commercials
Being a G-Truck supplier, we have access to an enormous variety of commercial and agricultural parts. Most of which we can supply from stock, From Lorry brake pads to Bus filters on the shelf to keep you trucking.
Some Extra Info On Us
Taking the extra steps to provide an unparalleled service
Opening Times
ABC PMF
M: 8.00 – 5.30 8.30 – 5.30
T: 8.00 – 5.30 8.30 – 5.30
W: 8.00 – 5.30 8.30 – 5.30
T: 8.00 – 5.30 8.30 – 5.30
F: 8.00 – 5.30 8.30 – 5.30
S: 8.30 – 12.30 8.30 – 12.30
S: 10.00 – 12.00 CLOSED
Dealer Parts
We can source OE parts from our Aftermarket Suppliers. If they're not available through our suppliers we will goto the main agents for you. Saving you time and effort. Making us truly a one stop shop for your automotive needs
Special Offers
Every week we have new special offers to save you money and showcase some of our new product lines. So check out our Special Offers page and sign up to receive  our offers through email to make sure your up to date on what ABC have to offer.